Studio Profile
Daniel Toole Architecture is a Pacific Northwest-based architecture and urban design studio working on contemporary, craft-oriented private and commercial buildings and public spaces with a careful attention to detail. The practice places importance on the sculpting of light and materials to create unexpected spaces for contemplation.

Working between Portland and Seattle, the studio has designed at many scales--from furniture to buildings to masterplans--and continues to grow, working on both coasts of the United States. Current projects include a series of single family residences throughout the northwest region, multiple urban mixed use buildings, and ongoing research into the sculptural potential of materials and intimate urban spaces.

Daniel Toole Architecture LLC is a certified Oregon Tier I Emerging Small Business (ESB)


People



Daniel Toole, AIA
Founder & Principal
daniel@danieltoole.com



Born in Austria and raised in Portland, Daniel has traveled and worked extensively throughout North America, Europe, and Asia. Observing diverse intimate urban spaces along the way has inspired his work in architecture and urban design at all scales.

Daniel started independently practicing in 2013 after receiving the Miami Design District commissions during his Master's of Architecture at Harvard's GSD. After balancing private projects with working in other offices, he founded Daniel Toole Architecture in 2020. With over 15 years of experience, he has designed award-winning private residences, housing, and cultural buildings, as well as landscapes and master plans independently and with various internationally recognized offices including Rick Joy Architects in Tucson, Barkow Leibinger Architects in Berlin, Perkins + Will in Seattle, and Allied Works Architecture in Portland, before founding Daniel Toole Architecture in 2020.

A registered Architect in the states of Oregon and Washington, he received his Bachelor's of Architecture from the University of Oregon and his Master's of Urban Design from the Harvard Graduate School of Design. He completed additional studies at Columbia University in New York City and Paris, as well as a year-long DAAD research grant from the German government at the Technical University of Berlin. He published a book on his alleyway explorations,

Tight Urbanism

, in 2010 and has received numerous other design awards and fellowships.

Daniel is an adjunct professor at the University of Oregon School of Architecture and participates on studio reviews at universities throughout the United States and Europe.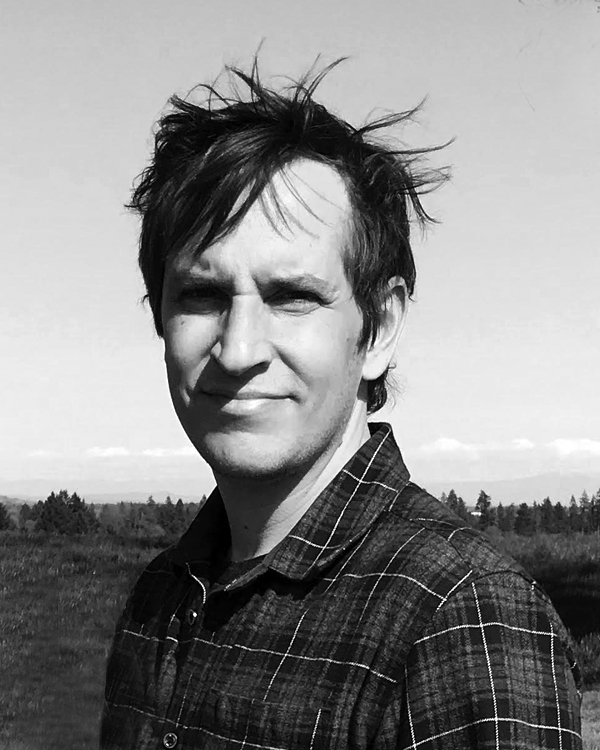 Jason Argyropoulos
Director of Projects
jason@danieltoole.com
Jason offers a strong understanding of building craft, and is skilled in creating highly legible construction drawings and coordinating DTA's consultant and construction teams. He provides technical leadership on the office's most complex projects and is dedicated to a collaborative process that is committed to building with a high level of authorship and care. Prior to DTA, Jason worked for a number of award winning architecture practices, including Studio Rick Joy in Tucson, Arizona and Allied Works Architecture in Portland, Oregon.
A native of Southern California, Jason grew up surfing, and became captivated by the meditative and transcendent qualities of light. This early fascination with the ephemeral lead him to pursue photography, and later a career in filmmaking. This interest is still present in his design work, finding inspiration in the interaction between light and matter.
Ákos Huber

Director of Fabrication, Project Lead

akos@danieltoole.com

Akos is a lead designer on projects across all scales at DTA while also directing the studio's fabrication and material research efforts.

Originally from Hungary, his work has covered many fields ranging from furniture design to architecture, from drawings to sculpture. He completed his Master's degree in architecture at the Moholy-Nagy University of Art and Design in Budapest. Ákos has lived, worked and explored art, design, and architecture in different global cities including Budapest, Berlin, Munich, London, and Portland. Cultural diversity, traveling, observing nature and landscapes are always a great source of inspiration for his designs.

Past collaborators:

Graham Day

Thad Nobuhara

David Joe Thomas



Clients
Dacra
LVMH
L Catterton Real Estate
Ryan Zygar


Awards
2021 AIA NW/Pacific Region & AIA Oregon Honor Awards for Corvallis Museum, Oregon (Daniel Toole as Project Architect for construction at Allied Works)

2019 AIA National Honor Award for Trumpf Smart Factory, Chicago (Daniel Toole as Project Designer at Barkow Leibinger Architects)


Publications
Madrona House in the New York Times

Madrona House in NUVO Magazine

Jade Alley in Architectural Digest

Miami Alleys on ArchDaily

Atlantic Citylab

Town & Country

Architect magazine

Residential Architect magazine

The Atlantic