Concrete Alley from Daniel Toole on Vimeo.



Jade Alley
Miami Design District
2013-2019
in collaboration with SB Architects

A series of parabolic concrete walls and facades give new life to a nondescript Miami alley with changes in scale, shadow, and light integrating new and existing buildings together with a hidden court full of flowering trees at its center. The alley hopes to maintain its obscurity and crudeness in an otherwise sleek and glossy new shopping neighborhood.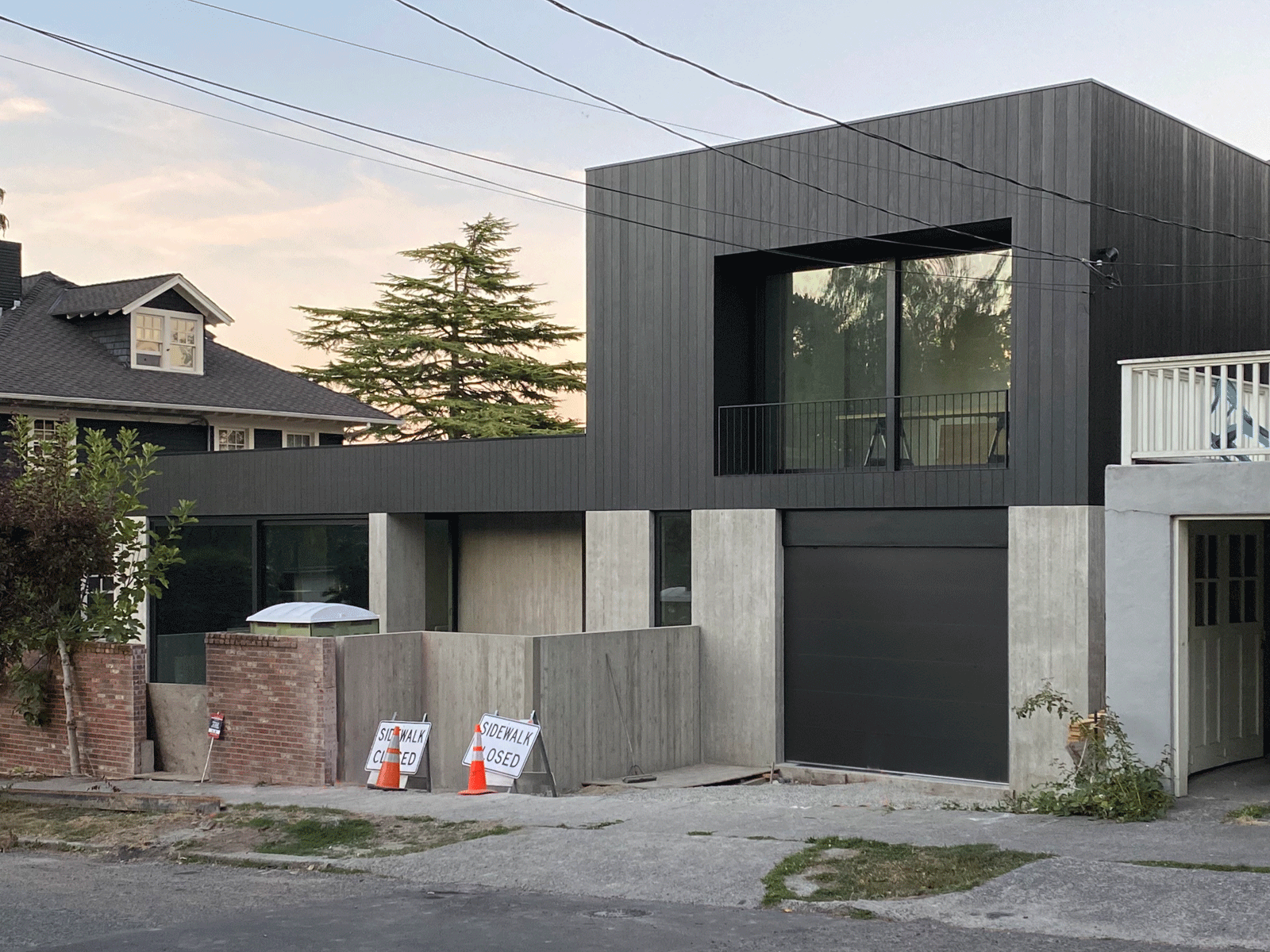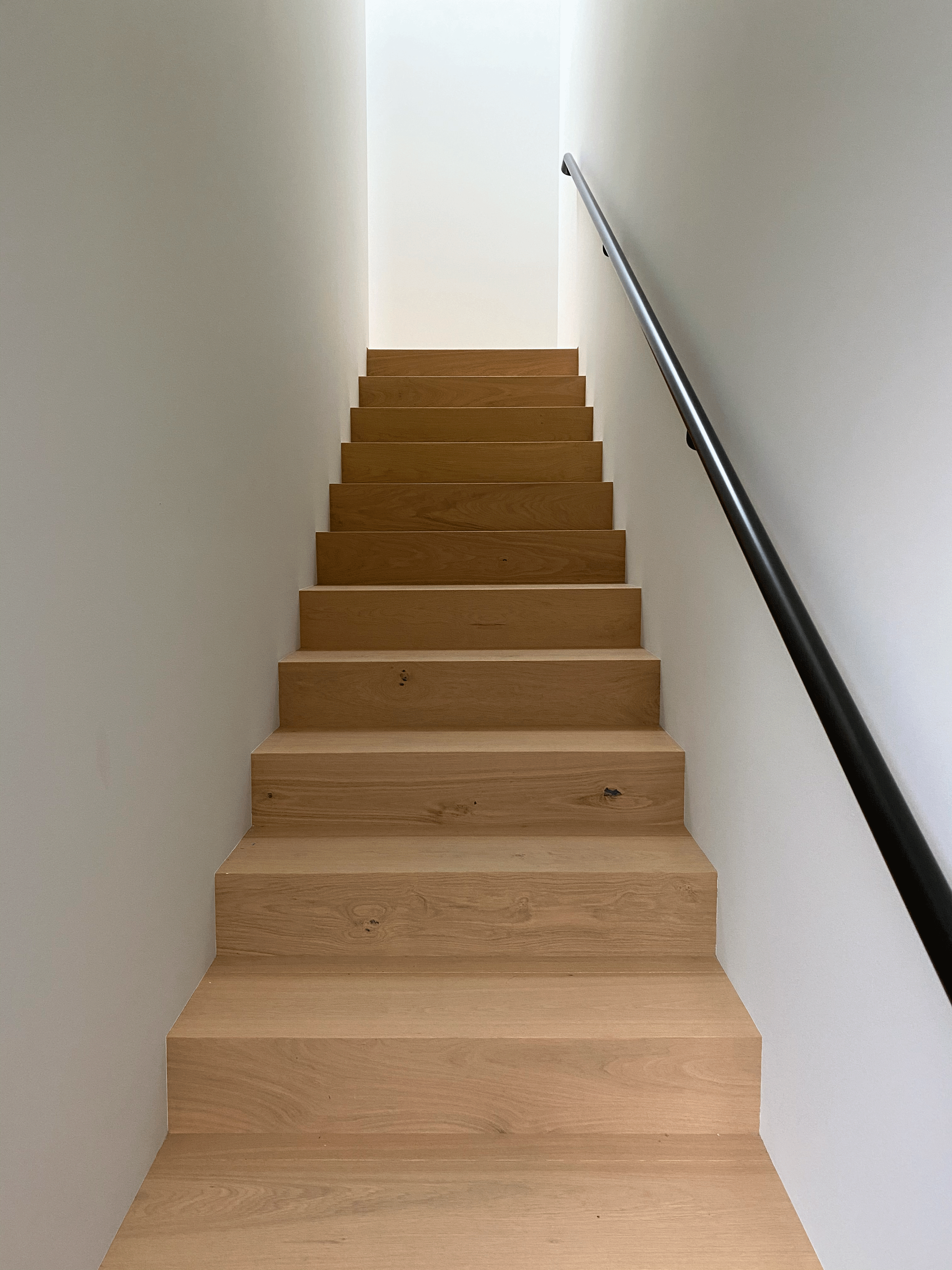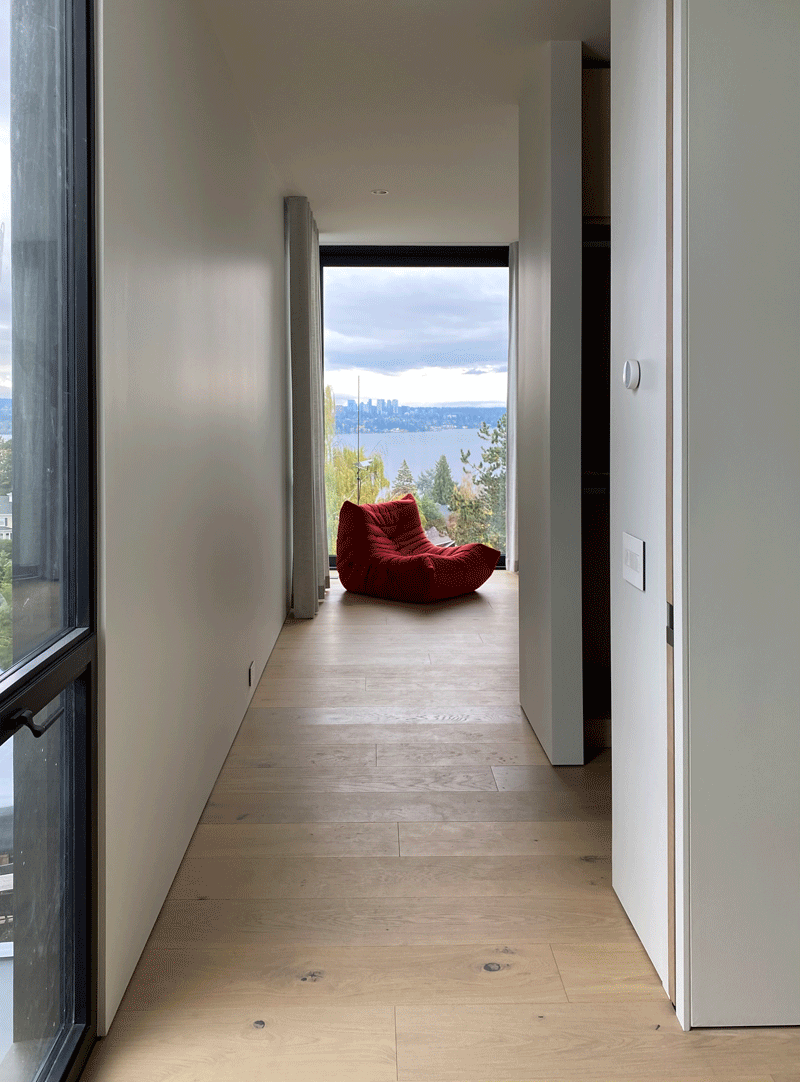 Madrona House
Seattle, WA
2016 - present
status: under construction
designed in collaboration with Carsten Stinn

A two storey courtyard house designed to nestle into a historic Seattle hilltop neighborhood. Concrete and burnt wood create a backdrop for a series of outdoor rooms.

Smart Factory Chicago
Daniel Toole was Project Designer with Barkow Leibinger Architects, Berlin
Chicago, Illinois 2015-2017
associate architect: Heitman Architects

AIA National Honor Award 2018
German Steel Construction Award, 2018
Chicago Building Congress Merit Award for Industrial Building, 2018
Nominated for German DAM Prize for Foreign Buildings, 2018

Industrial showroom and offices along the highway in the sheet metal capitol of America elevate a machine hall to a museum.

"In the Trumpf Smart Factory Chicago, Barkow Leibinger captures the energy of the city that makes things, as it transitions into an age where humans watch over machines that operate by themselves. The design frames those new machines with clarity and economy, and also places them in context. Instead of dark Satanic Mills, Barkow Leibinger shows us factories as modern museums of industrial art."

- Aaron Betsky for Architect magazine, 2017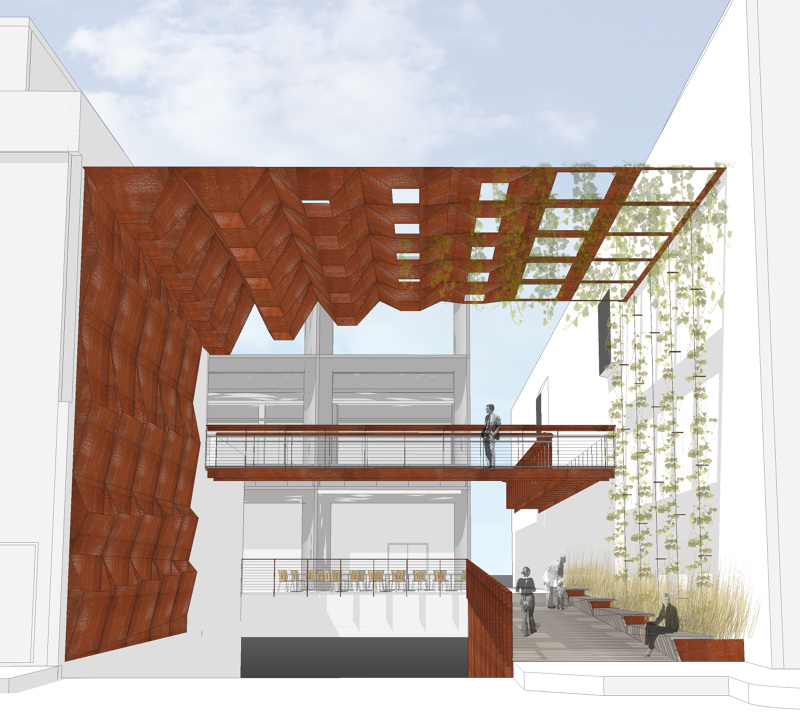 Steel Alley
Miami Design District
2014-ongoing
phase: under construction
in collaboration with SB Architects

The Steel Alley provides a secondary entry for parking and pedestrians with a strong visual identity through the folding of rusted steel plates. Both alleys seek to introduce a more human scale and tactile atmosphere in an otherwise sleek, and glossy new shopping district.


Tree House
Seattle, WA
2018 - present
status: permitting

A timber frame house for a carpenter. This house utilizes a structural frame to make a series of intimate rooms in the trees on an east Seattle hillside looking towards Lake Washington. The building increases in size towards the top to utilize views and access to daylight for the most public portion of the house. A covered porch wraps the top floor capped by a roof deck to create multiple ways to live amongst the mature cedars and maples on this tight, urban site.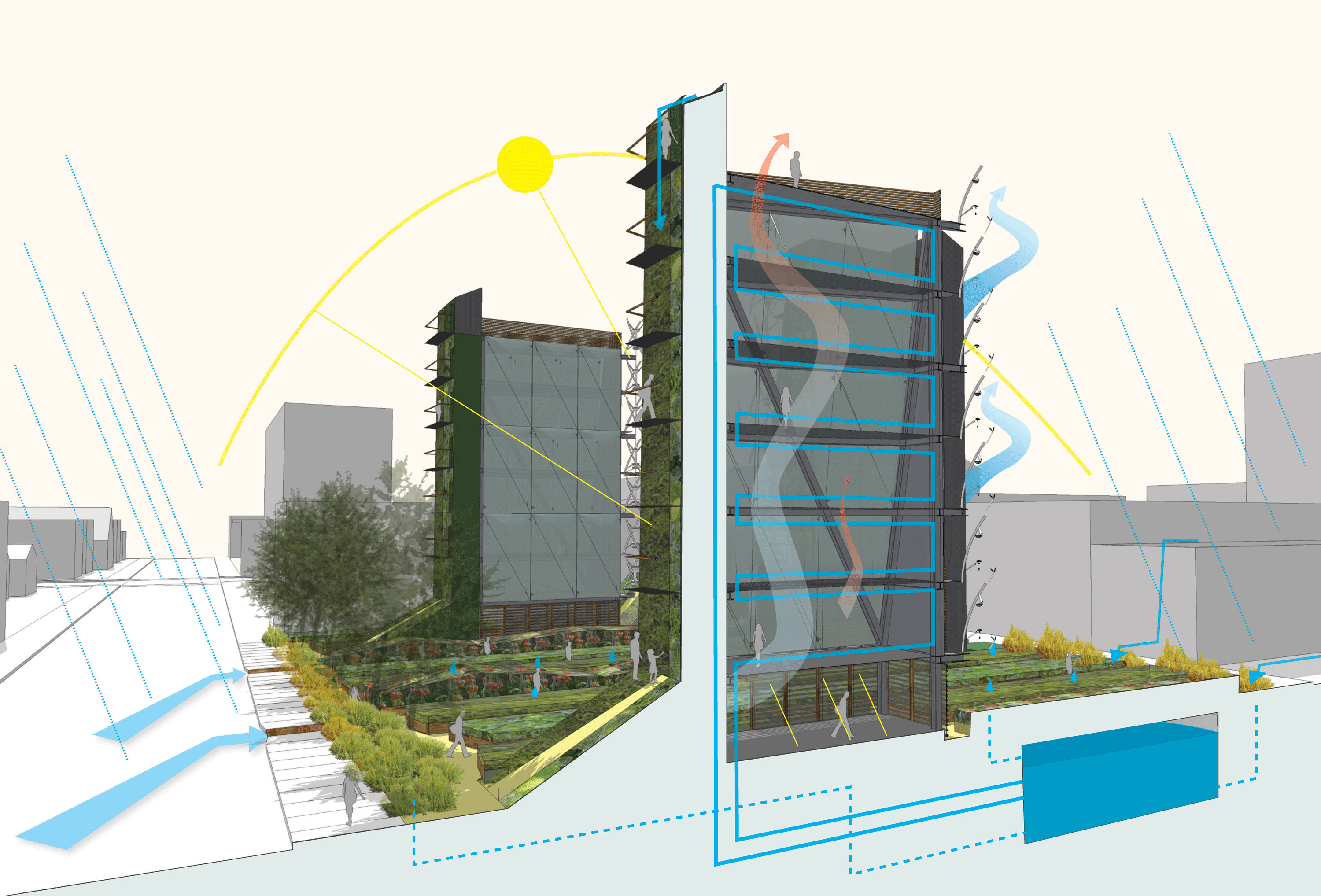 Hydro Towers
Los Angeles, CA 2011
phase: design competition, first prize

Context
The lack of density and infrastructure within the city of Los Angeles metropolitan are presents a myriad of severe urban design problems. Little rain and high solar exposure create further environmental issues for development. Whittier will become a catalyst for a new form of Southwestern urbanism, utilizing the land, a small footprint, the sun, and the scarce water supply.
Besides being a state-of-the-art food production testing and learning facility, the Whittier Organic Food Center creates opportunity for social sustainability, leasing areas of the garden and tower green walls to locals for micro-agro business. Crops are stored for disaster relief, and distribution and sales to local restaurants and school cafeterias, germinating like a seed in the community. The on-site food bank reaches out to those in need and provides on-site housing for students and trade laborers whishing to pursue work in urban agriculture.

Program
Organic food centers and community gardens have gathered momentum across the country, with people planting on their fire escapes in Manhattan and year long wait lists for community p-patch space. The required large 400,000 ft3 hydroponic ware¬house warrants a large amount of site cov¬erage for conventional greenhouse layout. By flipping the largest program vertically, we utilize the higher altitude for on-site energy generation through increased wind and so¬lar exposure, while the essential function of hydroponics is allowed to happen with natural gravity. A bar scheme is hard to maximize passive solar and wind also diminish permeable green space and the openness of the site to the community. Towers are the way!

Materiality
Ultra light weight thin film photovoltaic integrated ethylene tetrafluoroethylene (ETFE) pillows provide excellent housing for greenhouses as they expand and contract by pumping air through them, controlling high to low insulation values. They are made of high-recycled content, self clean, and blow away like flakes in fire, making them highly efficient. They are tensile and work perfect for rainwater and condensation harvesting with their smooth surface and variable temperature. Reclaimed wood screens, recycled steel, and high fly ash concrete are all made and fabricated locally minimizing carbon emissions.